Hotel Restaurant Cocul is situated directly on the ski slopes, just 500 metres (a ten minute walk) away from the car-park. There is also a free snowmobile service between the car-park and the hotel. The hotel is nestled among the slopes of the ski area of Mount Zoncolan, at the intersection of the "Zoncolan 3" and "Zoncolan 4" ski slopes which are also suitable for beginners. The cableways, to which you can ski with ease, take you to the various slopes suitable for beginners and veteran skiers.
The hotel has 8 rooms with two, three and four beds to suit all needs. The B&B option includes a buffet breakfast while half-board guests can also savour the many traditional specialities of Carnia and international dishes that our restaurant has to offer.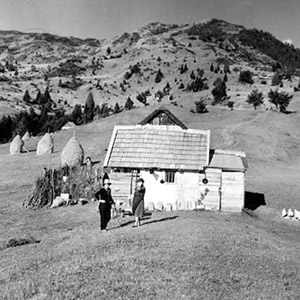 At Hotel Restaurant Cocul you can celebrate birthday and graduation parties, baptism ceremonies, First Communion and weddings. We guarantee high-class catering and accommodation for all such events. Feel free to contact us for an estimate.
The hotel has remained in the Nodale family since it was established as a refuge on Mount Zoncolan in the 1960s, when it first acquired legendary status for its skiing opportunities and mountain scenery. The refuge was recently renovated in its entirety and has been a fully equipped hotel since the winter season of 2007-2008.